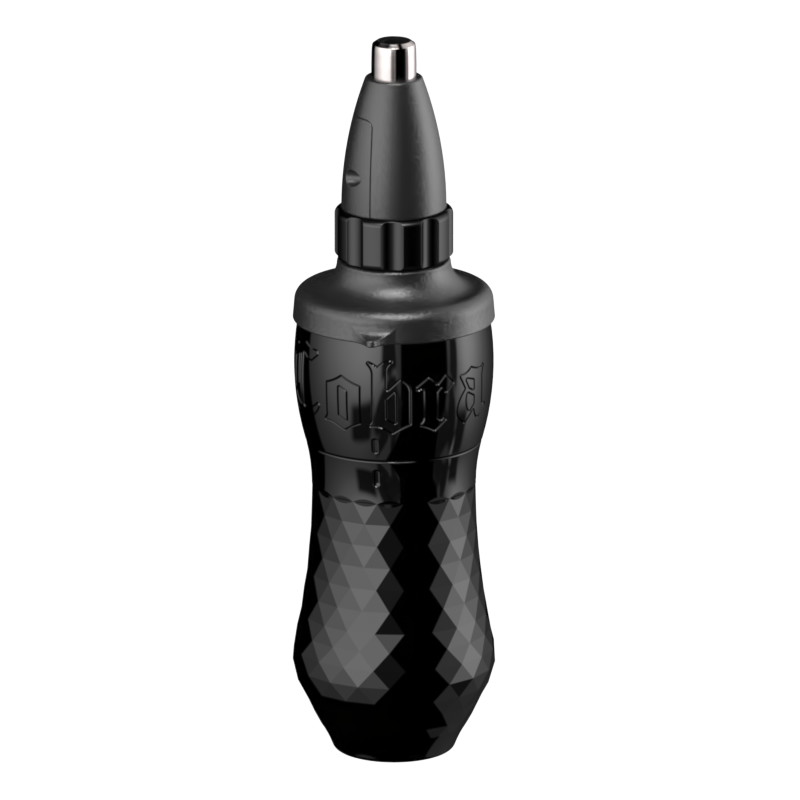 Without Powerpack for Regular Cartridges

For Regular Cartridges with adjustable give and adjustable stroke length. Delivered with the 37mm one-piece aluminium grip and the RCA adapter for use with cable.
 
If you want another color or grip size you can ask for it in the checkout comments. Check that the color or grip you ask for is in stock on other machines if you want to be sure to get the requested. It is possible to add a powerpack (if available) to this version later on without any modifications.
Included in the box
1pcs Cobra tattoo machine with 37mm aluminium grip for regular cartridges
1pcs Tool kit No.90
1pcs Oil
If you want to convert this version to Neo-cartridges you need to get the No.270 Regular to Neo kit and a grip of choice for Neo-cartridges
Adjustable Give
Adjustable Sroke length 3 - 4 mm
Powerful 8+ Watt motor
Extremely durable
Low vibrations
Balanced weight
Magnetic power connection
Bayonet mounted grips
Works with regular power supplies 0-12V
Disposable grips available
Swiveling RCA contact with needle depth adjustment
Input voltage: 0 - 12 volt DC (max. 12 volt DC)
Power connections: Powerpack or RCA
Rpm range Stitches / sec: 0 - 8 000 rpm / min 0 - 130 / sec
Stroke length: Adjustable 3-4 mm
Needle adjustment: 4 mm
Machine diam: Ø37 mm
Max. needle size: 27 magnum
Weight: 200 grams with the 37mm grip
Dimensions ØxL: Ø37 x 136 mm