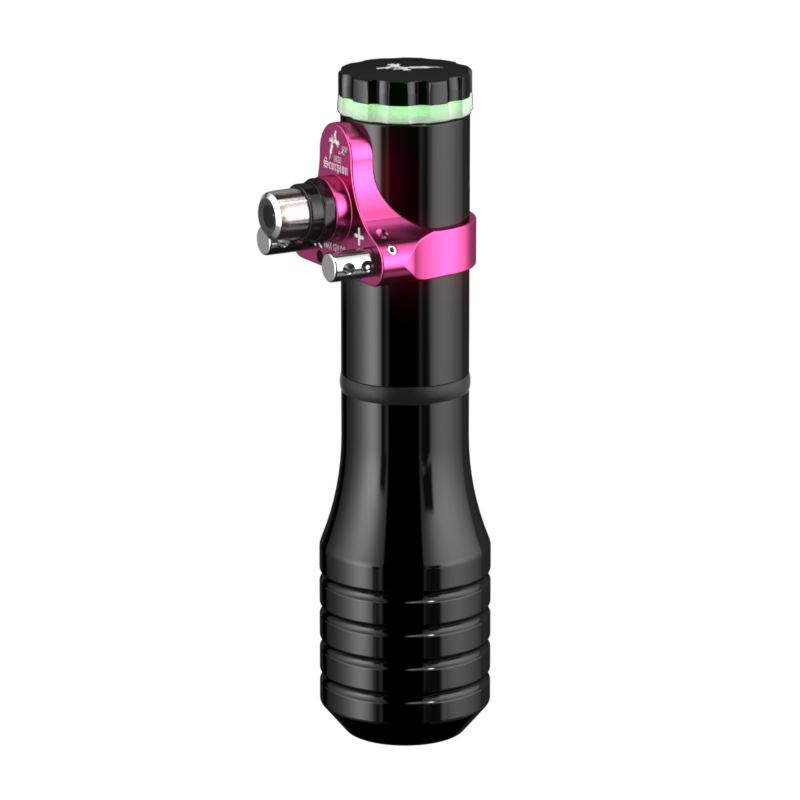 Scorpion X2 Limited Colors For Regular Cartridges

Limited colors only available with 30mm grip. Choose color below to see availability.
More Powerful than its predecessor. For use with Regular Cartridges. 
Upgraded to the core with a newly developed Swiss motor for outstanding performance and durability. Pushing the already proven design to further heights with LED illumination that indicates the status of the machine and more powerful drive magnets for even faster saturation. All critical components and several materials have been revised for better performance and reliability without compromise.
Included in the box
1pcs Scorpion X2 tattoo machine with aluminium grip of choice.
1pcs Tool kit No.90
1pcs Oil.
Extremely low vibrations
Adjustable Give
Very high durability
Works with regular power supplies 0-12V
Wireless Ready
Disposable grips available
Integrated status light
Bayonet mounted grips
RCA and Clip cord connection
Input voltage: 0 - 12 volt DC (max. 12 volt DC)
Power connections: Powerpack or RCA / Clip cord
Rpm range Stitches / sec: 0 - 8 000 rpm / min 0 - 130 / sec
Stroke length: 3.7 mm
Needle adjustment: 3.7 mm
Machine diam: Ø22 mm
Max. needle size: 27 magnum
Weight: 149 grams with 30mm Alu grip
Wireless Ready: Yes
Dimensions ØxL: Ø30 x 117 mm