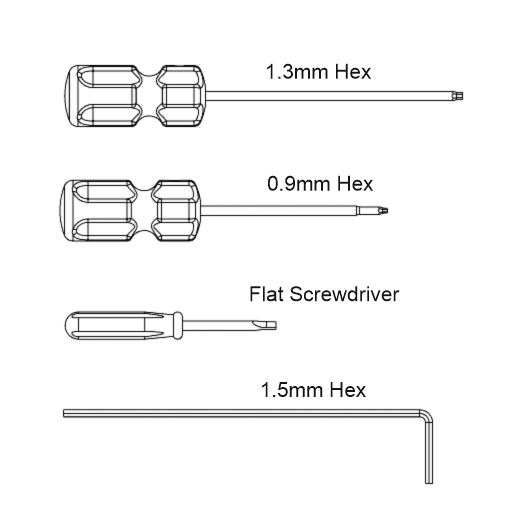 No. 90 - Precision tool kit

Precision tools for all our machines. Highly recommended for any sevice work.
Incudes:
Allen key with handle 0.9mm     (Red)          1pc
Allen key with handle 1.3mm     (Black)       1pc
Allen Key 1.5mm                                                     1pc
Flat screw driver 2mm                                         1pc
Make sure to use in straight alignment to the screw. Excessive bending or prying side to the side can cause the tip to break.
Handles may vary.
This kit is also included with purchase of a Scorpion machine.