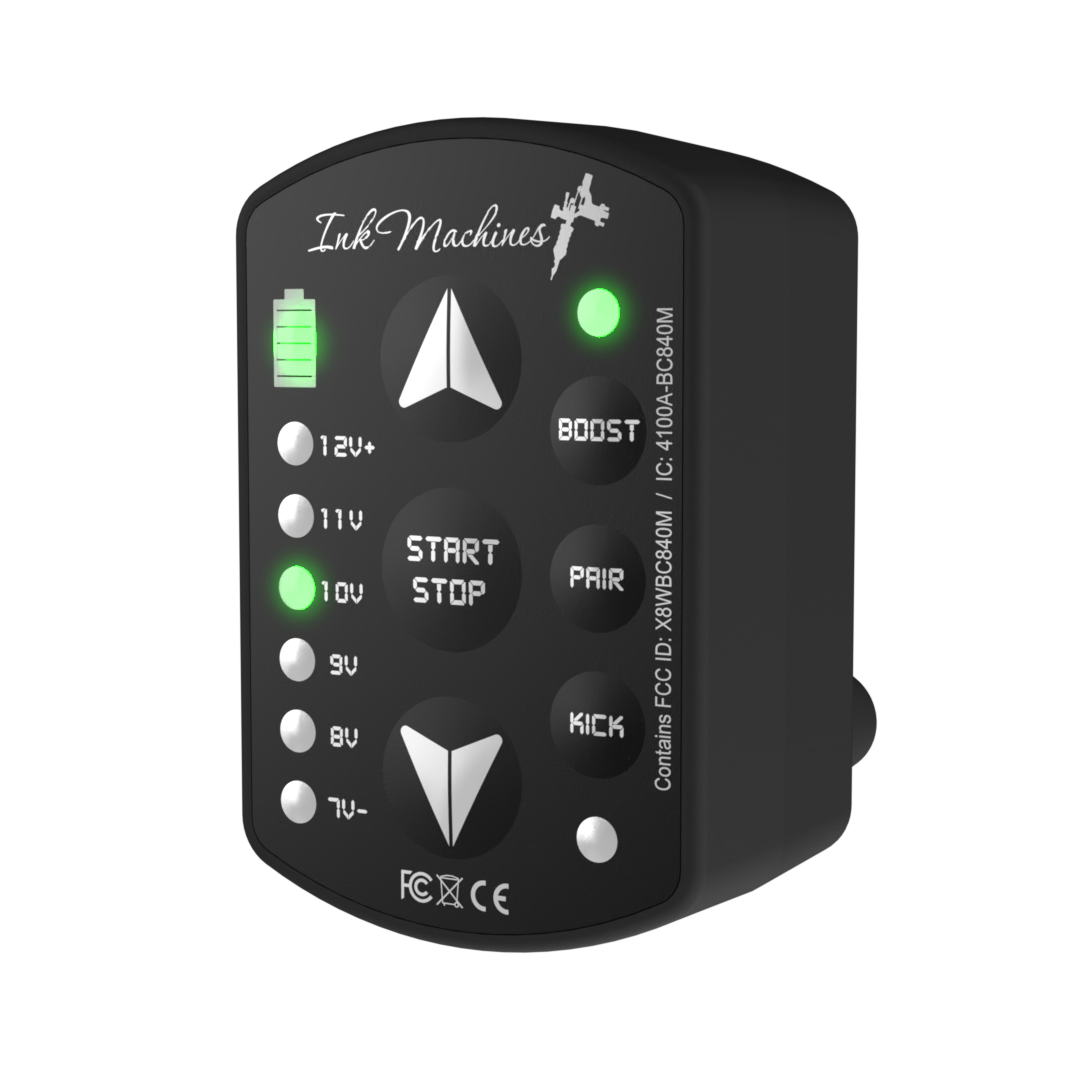 X2 Powerpack for Scorpion

Stand alone BLE powersupply for Scorpion and Scorpion X2 with the latest technology for long sessions.
Includes USB-C to USB-C cable for recharging.
A complete power supply in the palm of your hand:
The X2 Powerpack is a stand-alone power supply for Scorpion, upgraded with buttons and status lights to run with or without the TPS main unit. Can be used directly as it is or with the on board buttons or connected to the new X2 footswitch and / or our smartphone app. Several devices can be paired to form a system that suits you. To select the Powerpack / machine you want to use ( if more than one powerpack is used ) just pick it up and the built in accelerometer will activate the unit. Every change you make will instantly be stored in each unit and recalled when picked up again. The new X2 products can easily be paired to each other with either the buttons on the devices or through the app for optimal overview and control of the system.
Bluetooth radio:
The latest BLE technology for low energy consumption, longer range and more reliable connection.
Charging:
The X2 Powerpacks can be charged with USB-C from a computer or from the TPS-500 X2 main unit and from the TPS charger bay or its USB-C ports.
Capacity:
The capacity is 2700mAh or 10Wh to handle very long sessions. 30% more than the standard 2040mAh cell most other manufacturers use.
Contacts:
The X2 powerpacks have more durable multipoint contacts for stable connection to the Scorpion and Scorpion X2 machines.
Boost mode:
Actively controls the voltage to maintain the same speed during various loads and increases the machine power significantly.
Kick start: 
Allows the Scorpion X1 version to start stiff membrane cartridges at low voltage.  ( Not needed for the Scorpion X2 or Neo-cartridges ).
App: 
Get the app in Apple app store for iphone and in Google play for Android by searching: "Inkmachines"
Compatibility:
The X2 products are backward compatible with the old TPS products but if paired with the old system the app can´t be used simultaneously.
In order for the buttons on the new X2 powerpack to work when paired to the old TPS-500 the old TPS-500 needs to be upgraded with the latest software. Follw the link below for further instructions on upgrading.
Capacity: 2700mAh (10Wh)
Battery life: Approx 500 full charging cycles
Powerpack Charging: Approx 90 minutes
Weight: 77 grams
Size: 56x38x35mm
Operating temp: 10-35 ̊C Indoor use only

This Powerpack is only compatible with InkMachines Scorpion and Scorpion X2 tattoo machines